Planning, Engineering and Consulting
BARSU's services cover all design processes including master plan, planning and feasibility, preparation of final and application drawings. The increasing importance of the use of water and land resources due to climate changes requires the proper planning of these resources and water demands. BARSU experts aware of these facts, conducts studies by taking into consideration the requirements of communities and the economic, environmental and sustainable goals of its clients.

BARSU provides efficient, cost-effective planning and engineering services to improve the technical, economic and environmental goals of its clients. The expertise of our experienced engineers covers the fields of hydraulic, hydrology, geology, geotechnical, environmental, structural, surveying, electro-mechanical and hydro-mechanical engineering.

Public and private investor organizations rely on the engineering services provided by BARSU, from inconsiderable feasibility studies to large and complex projects. With its creative solutions and modern technological infrastructure, BARSU provides high-standard projects with predictable risks.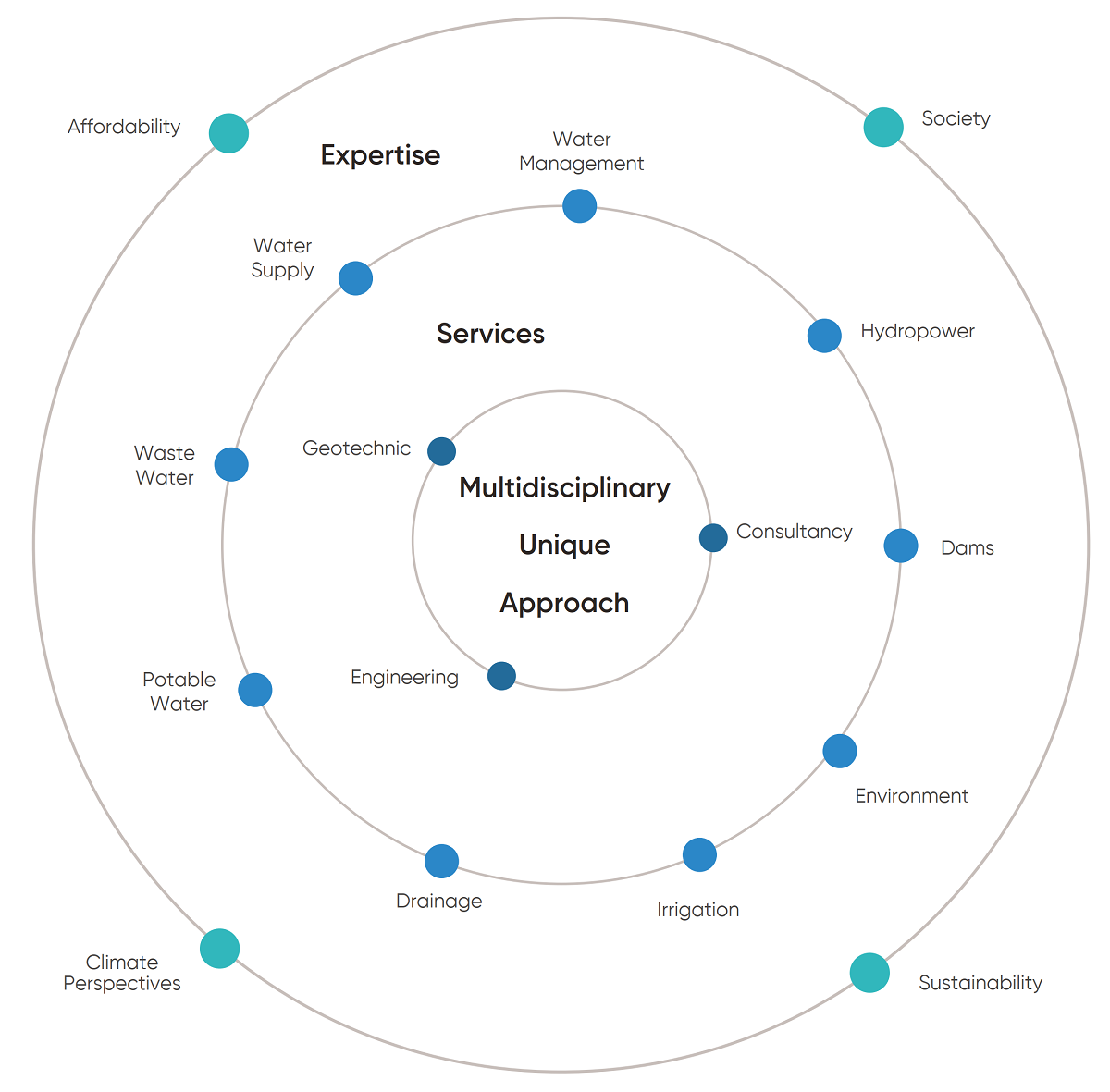 Planning
Preliminary survey and feasibility
Data collection studies
Hydrology studies
Master plan preparation
Planning studies
Surveying, expropriation and land acquisition studies
Environmental and social impact assessment/permit studies
Geographic information system studies
 Engineering Design
Soil investigations and surveys
Field evaluations
Conceptual design
Preparation of final and application drawings
Preparation of design reports
Quantity surveying and cost estimation studies
Preparation of technical specifications
Preparation of tender specifications and documents
 Consultancy
Technical evaluation
Project and construction management
Construction consultancy
Design supervision
Project and construction supervision
Investment consultancy studies
Final and temporary acceptance
Operation, commissioning
Aşağı Öveçler Mah., 1314. Cd.
No: 10/13, 06460 Çankaya / Ankara – Turkey
Phone: +90 (312) 472 78 10